fReE fOrM RaDiO
One of the oldest continually operating College Radio Stations in the nation, broadcasting alternative radio from the Heart of CT since 1939.
Jan 17, 2022 1:00 PM – 2:00 PM
Music
Bringing you news and views on local, national, and international policies and stories that affect us all. We draw out how those of us most impacted - women, communities of color and other communities are responding.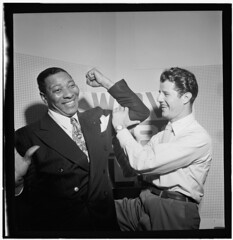 1:00 PM

ボブ・マーリー&ザ・ウェイラーズ

One Love

One Love

WMG - Non-Wea/Other

2017

USSM17700677

1:36 PM

Near Castlegar

Sweet Kryptonite Blues

In January

ORCHARD - Shrimper

1996

Rock

USBY60600352

1:41 PM

The Supremes

My Babe (She Don't Want Me No More)

Old School Doo Wop, Vol. 2

MS Embassy

2011

Rock

NLG620455746

1:42 PM

Linton Kwesi Johnson

Di Great Insohreckshan

Reggae Greats

Mango

1984

GBAPA8400004

1:58 PM

1:59 PM

Apollo

Parlophone Catalogue

2005

Classical

GBAAA0500096

1:59 PM

Yo-Yo Ma - The Classic Albums Collection

SME - Masterworks

2015

Classical

USSM11105053